Welcome to Camelot Library
A Little Free Library Project
A Little Free Library is a community book sharing project with a "take a book, leave a book" concept that provides shared resources and encourages a continued love of learning and reading. You are encouraged to borrow a book. There are no late fees or registrations, you simply take a book. After you have read it you are encouraged to return it but not required to. This system's success rests entirely on the good will and involvement of the community. You may donate your gently used books by leaving them in the library.
Follow On Instagram
Learn More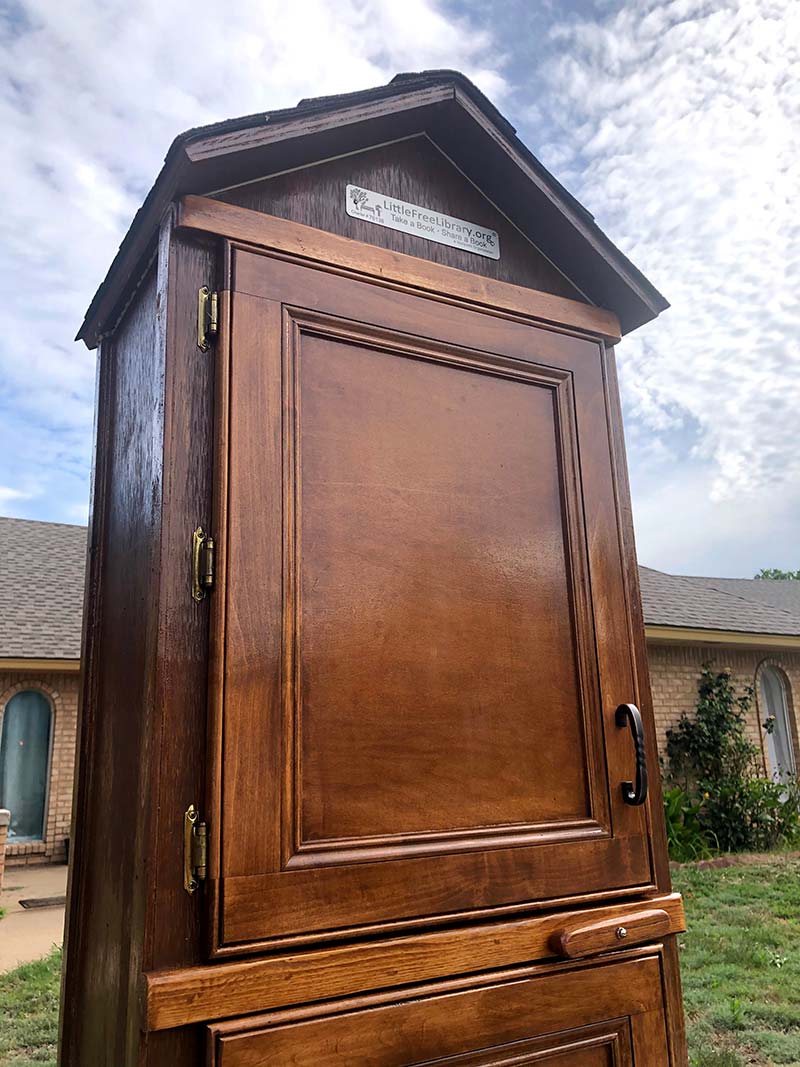 Checking Out Books
Simply come by and browse the available selection. Teen and adult books are in the upper compartment and young readers in the lower door. We ask that you only borrow as many books as you will read before being able to visit again. The available selection of books is a combination of curated collections by the library steward and donated books from others in the community.
Book Request
If you have specific type of book, subject matter, or author that you would like to recommend for the library, you can send a message to me on Instagram or use the form below.
Donating Books
When donating books it Important to remember that the library is very small and has limited space. It is recommended that you bring a book when you come to visit and leave it as a donation if there is room available. Donated books will be stamped and sometimes posted on Instagram to show new additions to the library. The inventory of the library is decided by the steward who manages it and some books will by cycled in and out of limited storage to keep inventory fresh. If you have boxes of books to donate, it is recommended to donate them to the Public Library, Good Will, or you can sell them to Half Priced Books. We have a limited amount of inventory space to keep overstock books. But be sure to pull out your favorites and most popular books to donate any time you see space available. Hard back books tend to hold up better in an outdoor library than the cheaper paperback books.
The library is also broken down into 2 compartments, upper and lower. The lower compartment is for young readers from pre-k to 5th grade. Adult books and teen novels go in the upper(larger) compartment. Make sure to only leave donations in the space available for the correct reading level.
Current Requests
The following books have been requested. I keep an eye out for these weekly at thrift stores, but if you come across or have a copy you would be willing to donate, please let me know via email when it's in the library so I can notify the person who made the request.
| | | |
| --- | --- | --- |
| Book Title | Author | Subject |
| Intro to Criminal justice ed. 4 | Rennison | Law |